Theme Gallery
You can find various cases of Hansol products installed.
White modern interior decorated with warm and soft Hansol SB Flooring
Hit 844
+ White modern interior that created points using small props like flower pots and picture frames / 100m2 apartment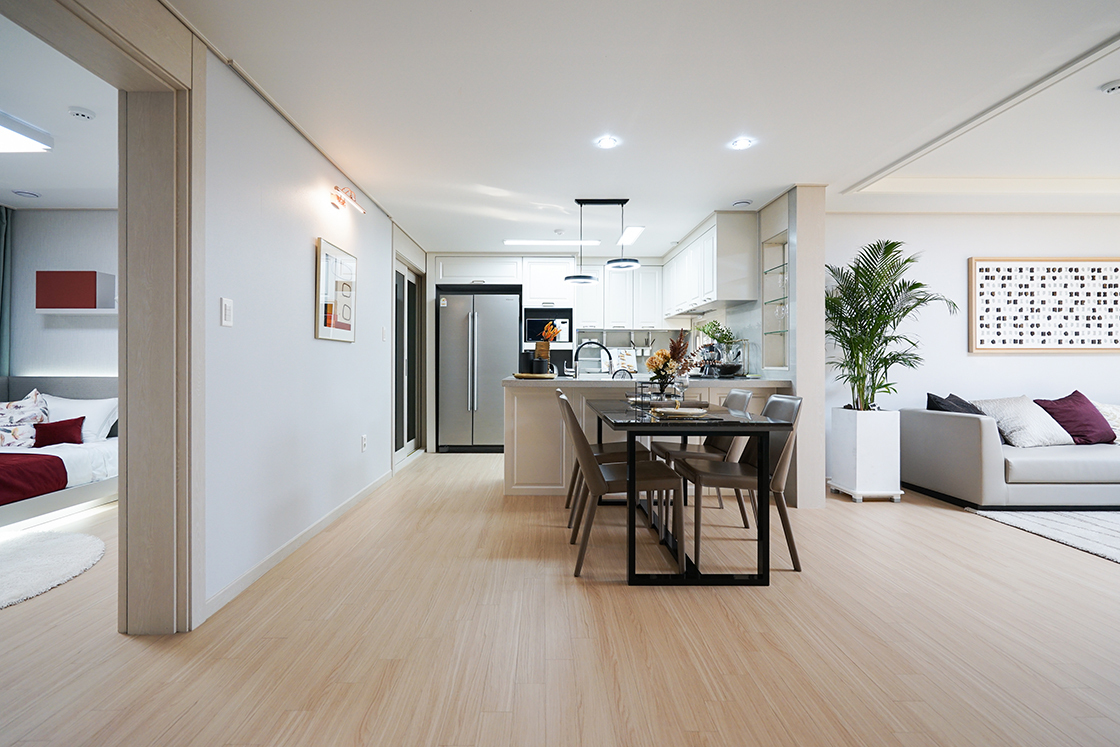 Living room that has a bright and cozy feeling of white color and embedded lamp / Hansol SB Flooring _ General Oak
White interior creating bright and clean space is one of designs that never fail.
If you are concerned about boredom of clean and neat white color, picture frames, plants and point colors can be used.
The space is completely changed by adding small chairs, picture frames and flower pots whether it is the front door, living room or small corridor connecting between rooms.
Adding appropriate props and colors can create fun and comfortable space.

■Product : Hansol SB Flooring (Pattern Name: General Oak)
Including the living room that has a bright and cozy feeling of white color and embedded lamp, all floors including the kitchen, bedroom and library were constructed with Hansol SB Flooring (pattern name: General Oak).
General Oak of SB Flooring is a pattern that harmonizes quarter cut and crown cut with warn and soft color. This is a steady-seller pattern that is popular at remodeling sites, villas and multiplex houses.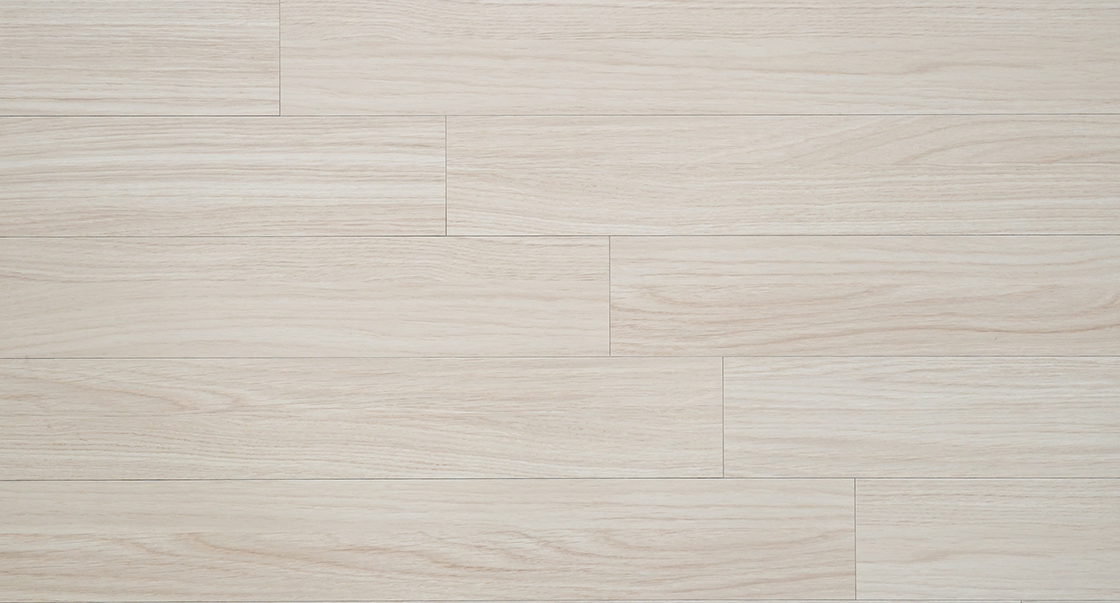 Hansol SB Flooring _ General Oak
The front door has a luxurious and refined feeling of marble tiles. Transparent glass was applied to the slim frame door to create a sense of openness.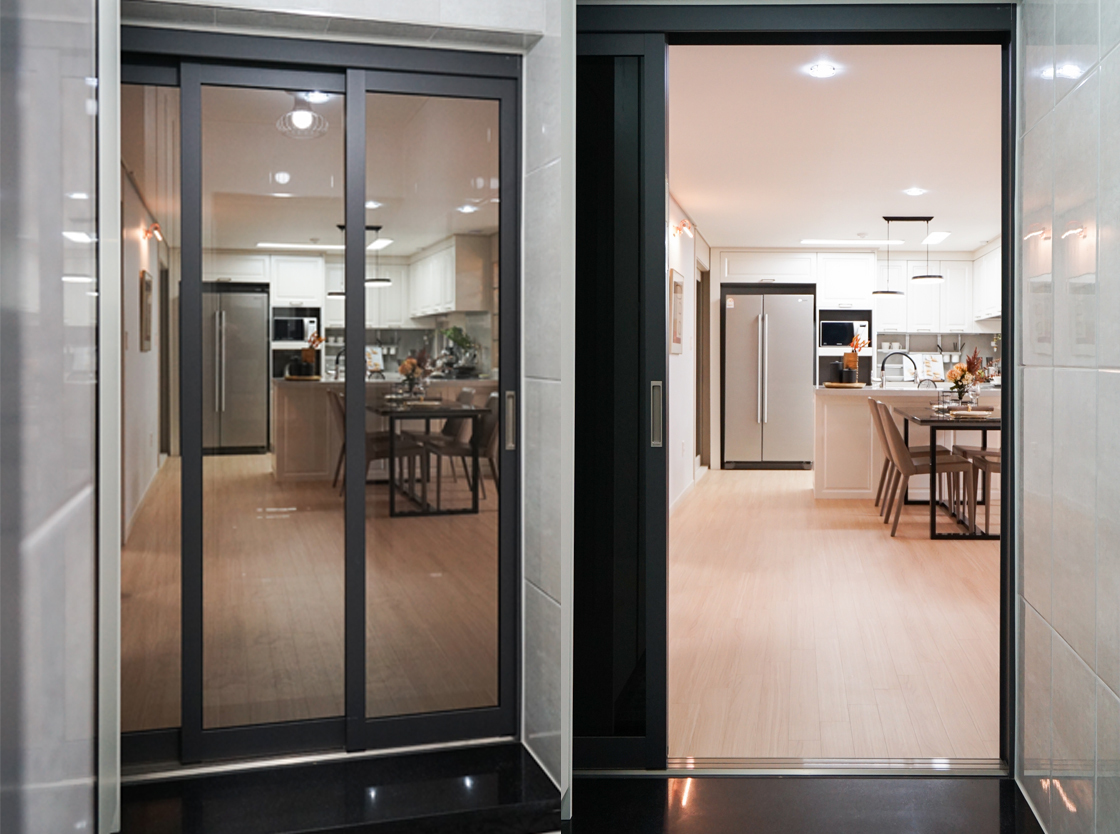 Two moods can be felt in the living room depending on the direction. When looking at the living room, large flower pots and wall paintings create a luxurious mood. When looking at the kitchen, the gentle embedded lamp and pendant lighting make the place feel like a café.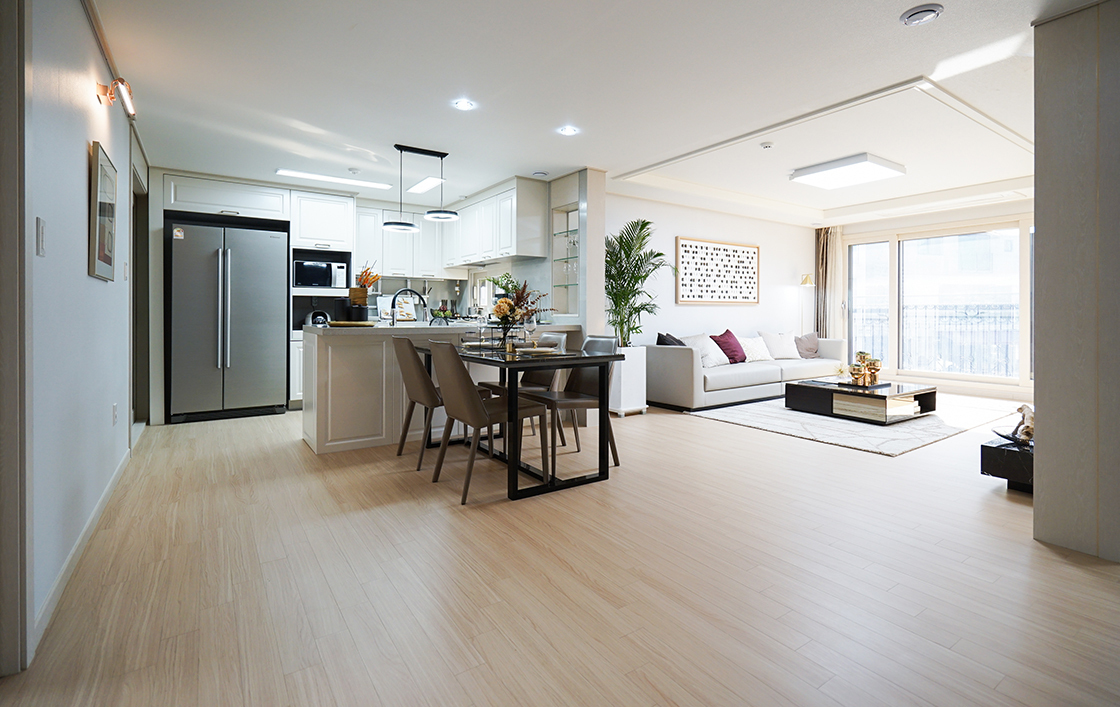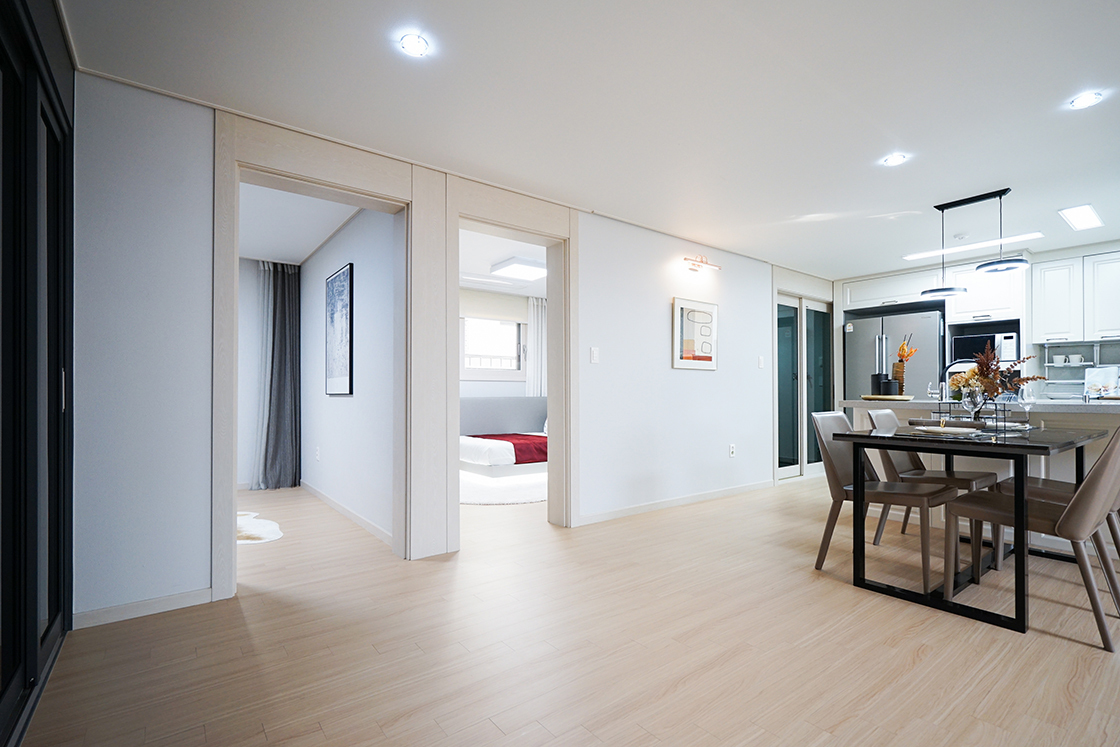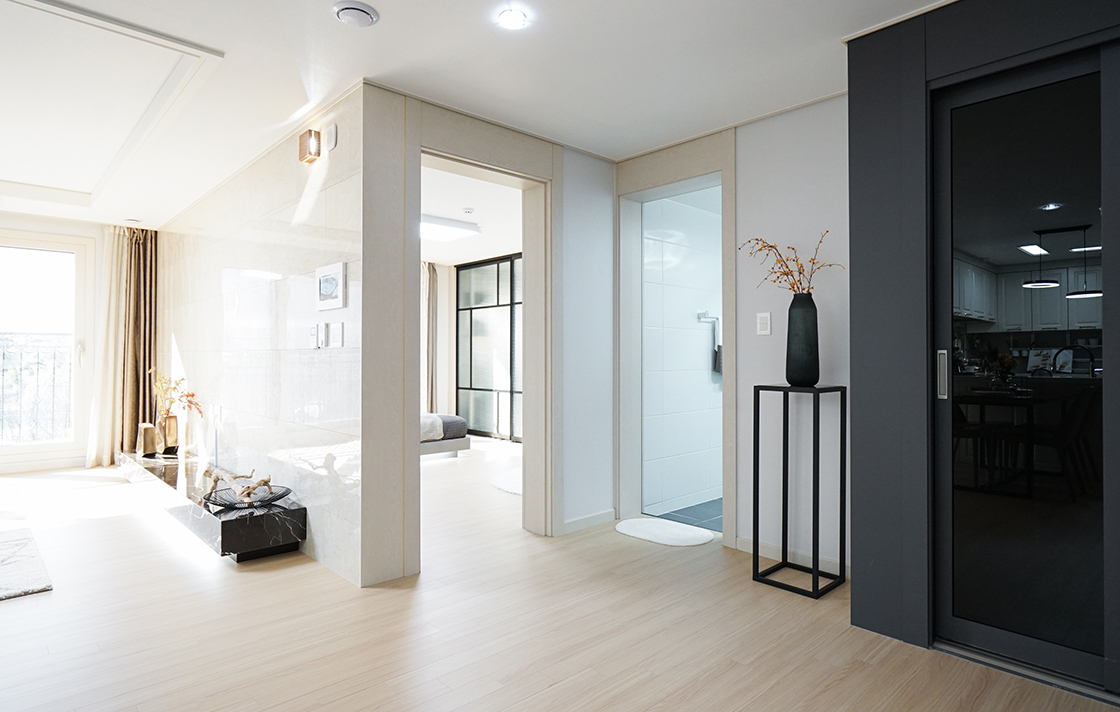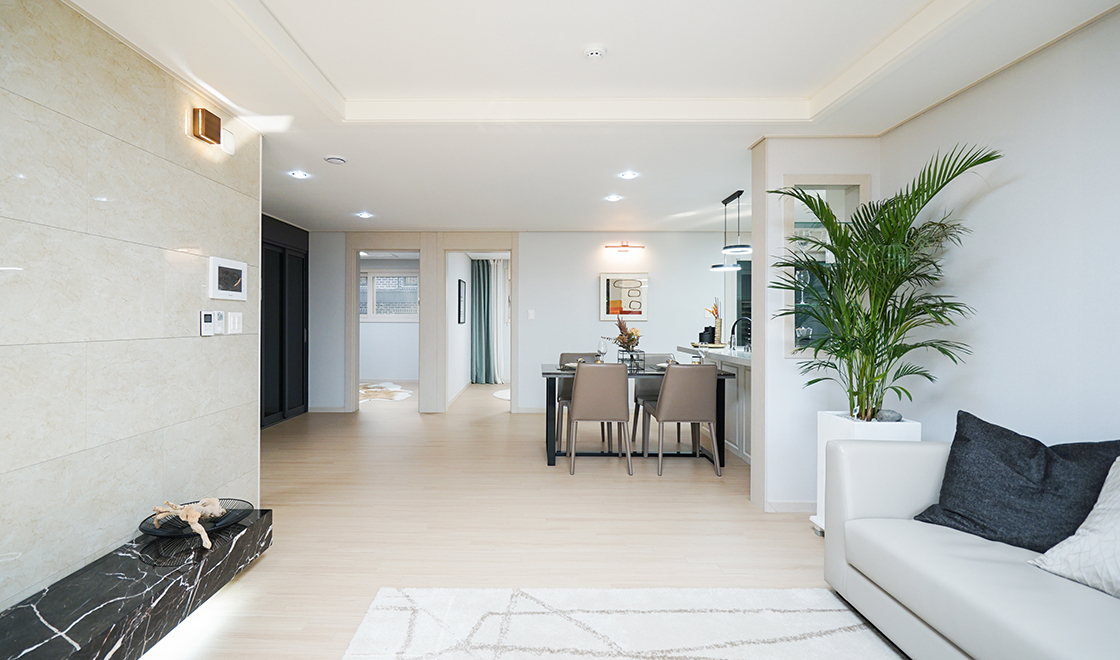 The kitchen was designed by considering the movement line of chef life for convenient and joyful cooking with modern and classic style. Washing and cooking zones satisfy usability and storability.
The short 'U' shaped plan is connected to the dining table for family conversations. One can spend personal time after the day's work.
The flooring material has bright tone of General Oak (an oak pattern of Hansol SB Flooring) with beige color that matches white tone of the kitchen. Plants shown through the partition increase liveliness of the kitchen.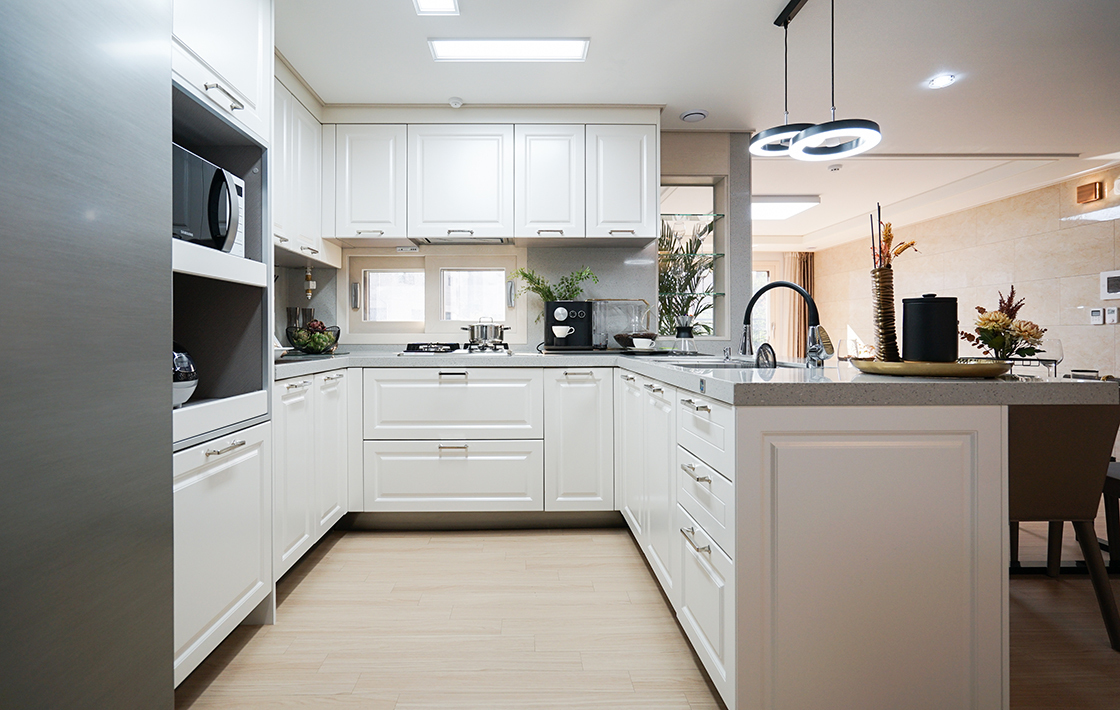 The main bedroom attached with a reception room has a bright and open interior with large windows.
Natural light that comes in through the windows create a bright, warm and rich mood.
When the slim sliding door is opened, the neatly organized dress room appears.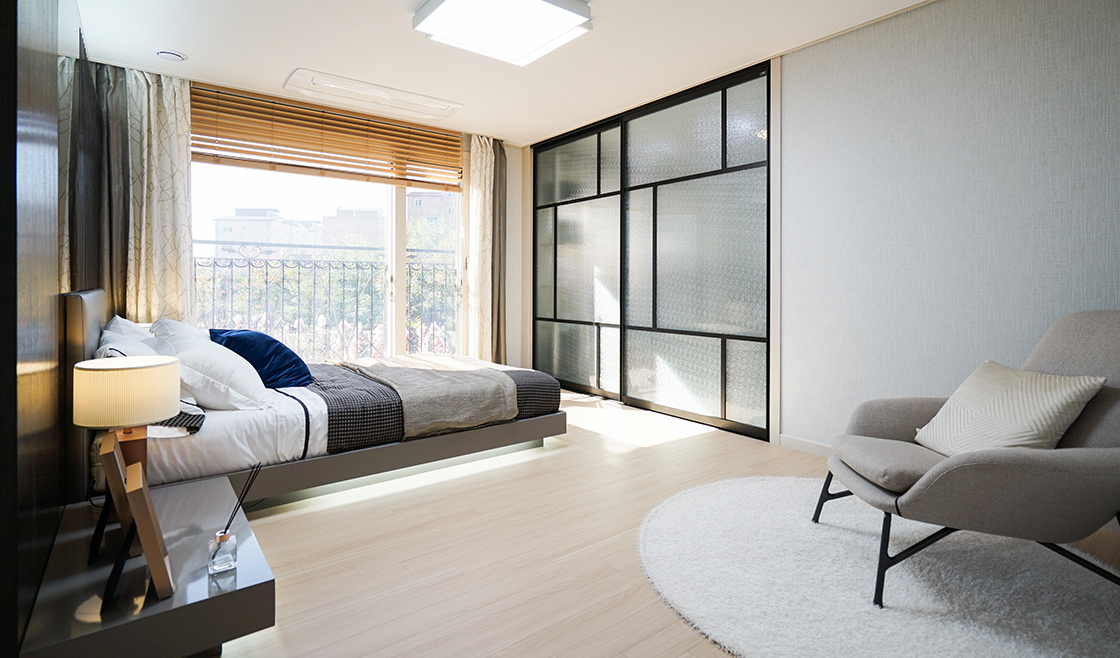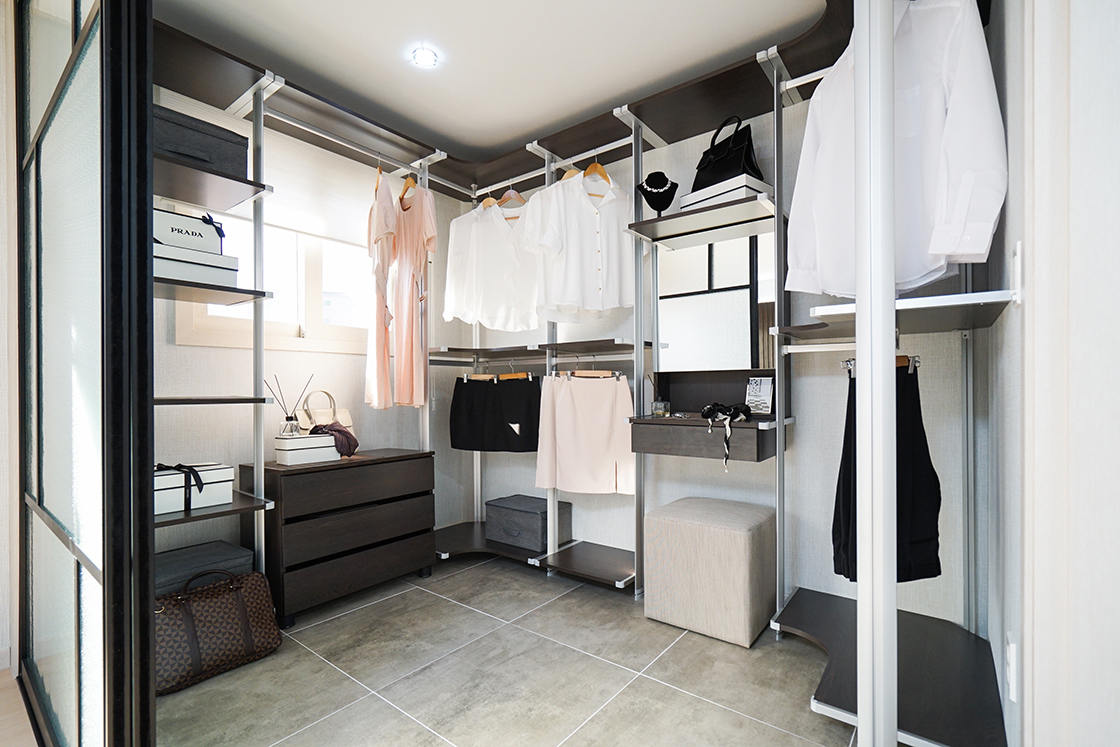 A wood blind was installed behind the main bedroom wall to make a private space.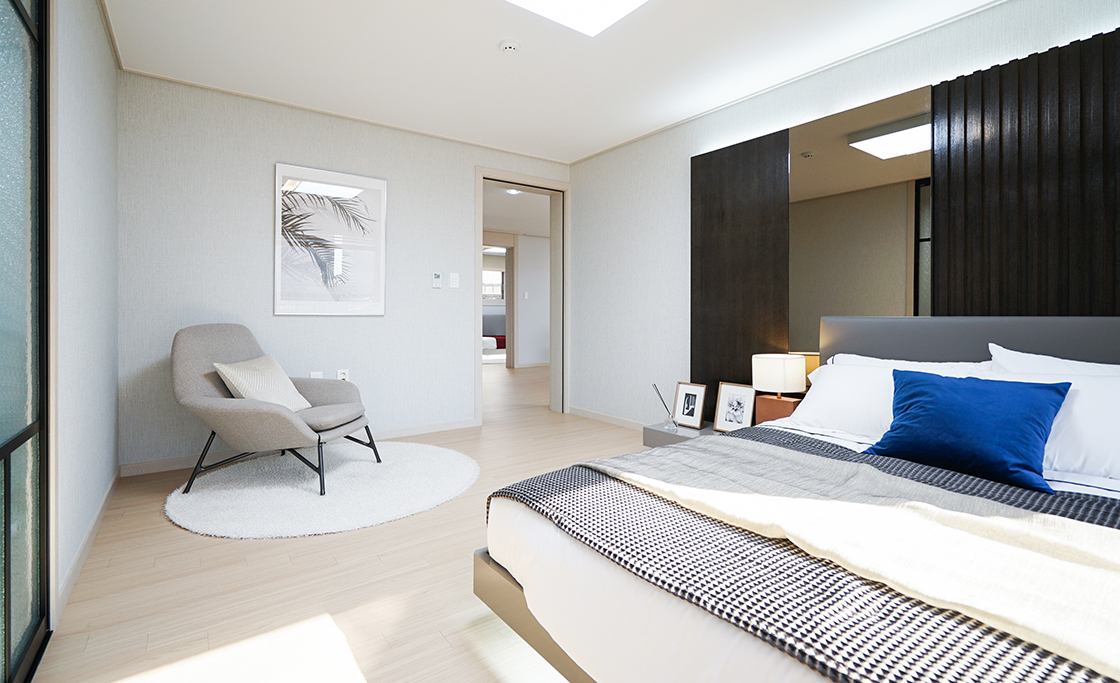 The other bedroom was decorated as a cozy room by focusing on sleeping. Unlike the main bedroom, this room used red as point color.
Shelves were installed on the walls for storage. Instead of displaying too many props, one or two interesting objects can be placed according to season or mood to change the style.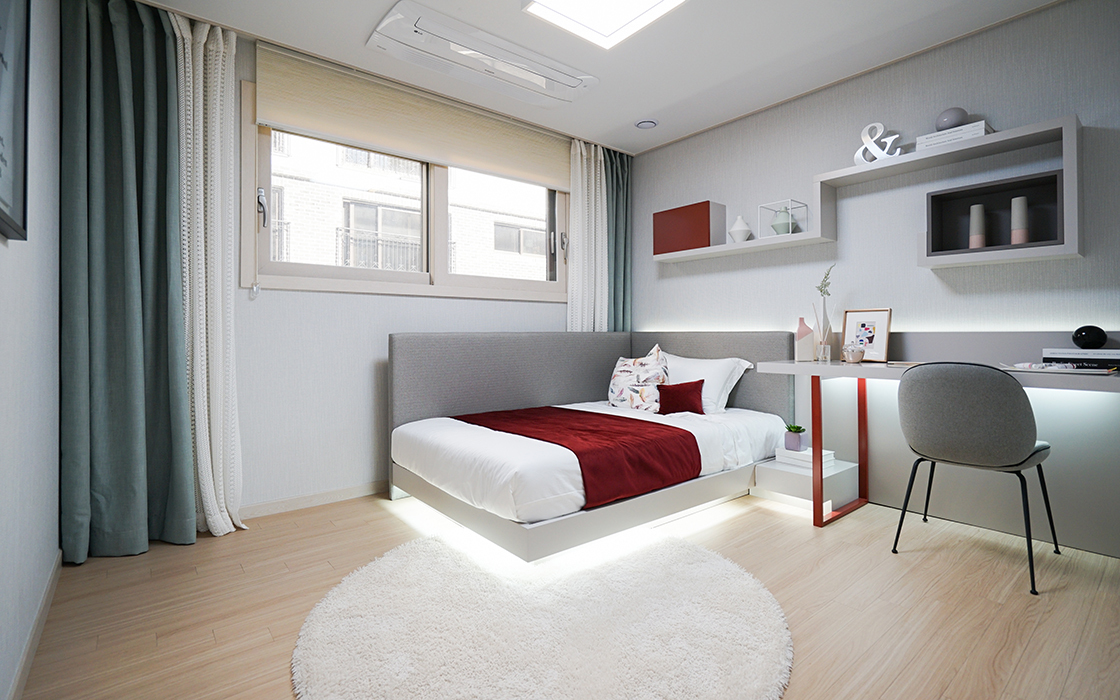 Black and white furniture were used to create point in the library. The library was turned into a soft space by laying a rug that has similar color as the floor.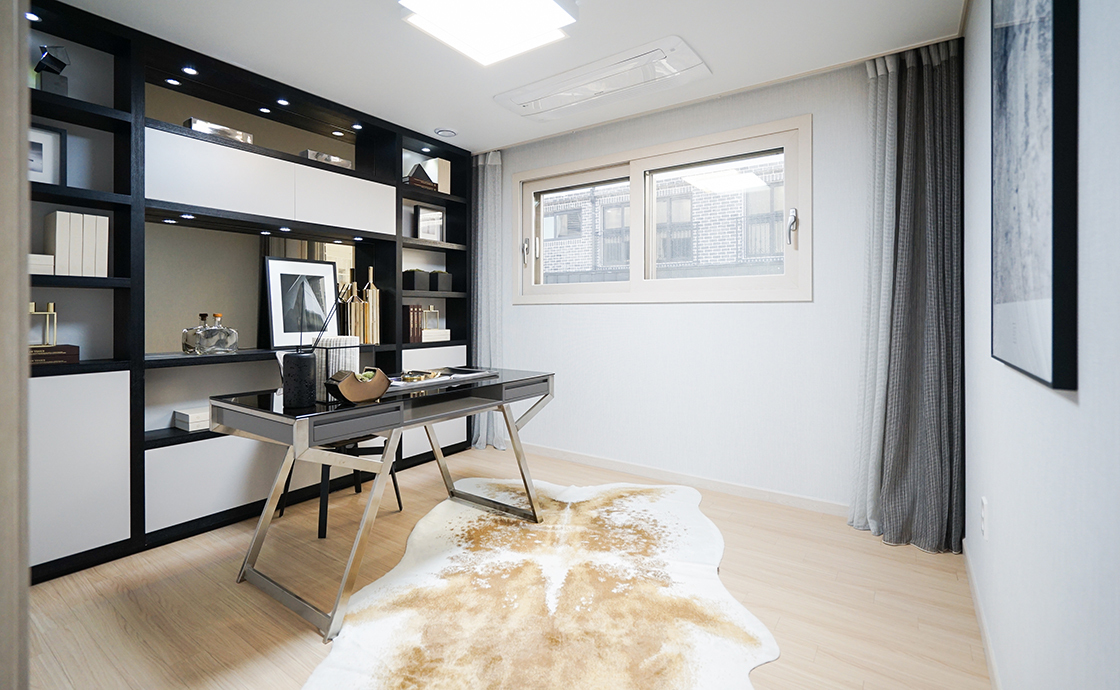 The bathroom can arouse diverse moods by changing props.
The mood can be changed simply by adding a small plant, toilet seat cover and tablet runner.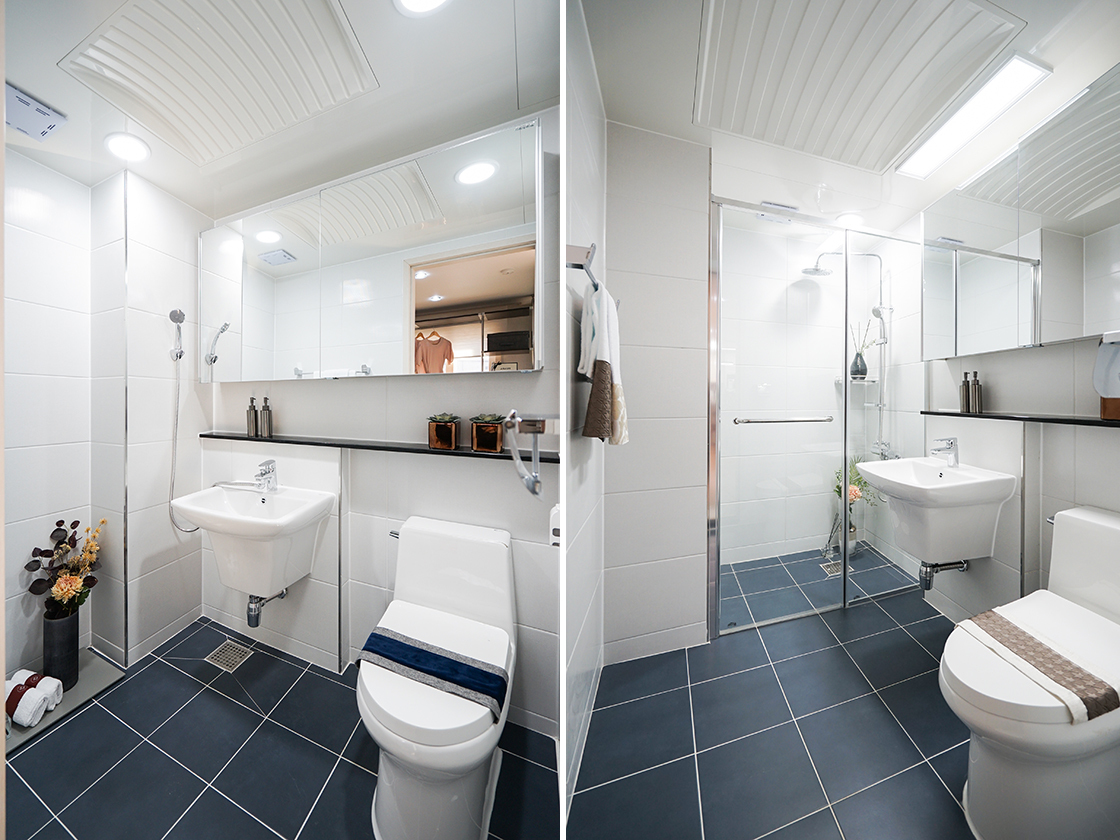 * This image may differ from the actual product depending on the screen.