Hansol Papertech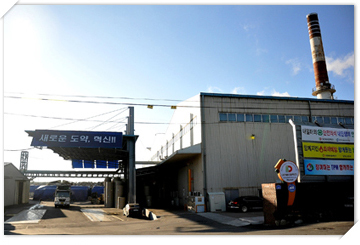 Hansol Papertech is committed to making the best pakaging papers.
Founded in 1983, hansol Papertech specialize in corrugated paper production of 24 million tons of high-quality corrugated papers and liners.
Acquired by Hansol Paper in 2011, Hansol Papertech is improving its value as the nation's best packaging material manufacturer based on the technology andthe white duplex business of Hansol Paper.
As the top packaging material maker of the nation, Hansol Papertech believes in the value of recycling finite resources in order to contribute to the protection of the environment and to create a bountiful life for all.
CEO
Byeongyun Kang
Founded in
September 29, 1983
Telephone
+82-61-380-0380
Fax
+82-61-380-0398
Address
80, Daechi 7-gil, Daejeon-myeon, Damyang-gun, Jeollanam-do, Republic of Korea
Website
www.hansolpapertech.co.kr
www.papermall.co.kr
Business Area

cardboard, stencil paper(corrugated paper, liners)